What's my home worth?
This is always the number one question I get from my sellers! There are many tools out there that can give you a value for your home, but they are not all created equal. Zillow is a really popular tool. It creates a radius around your house and factors in the values of the homes around you into their value amount for your house. Homes around you do impact your home value, but this can also be misleading if your $300,000 house is right next to a new neighborhood of $600,000 or vice versa.
Here is a tool that also factors the tax record of your home into its valuation. Although this method is not perfect, it will give you a basic idea of your home value.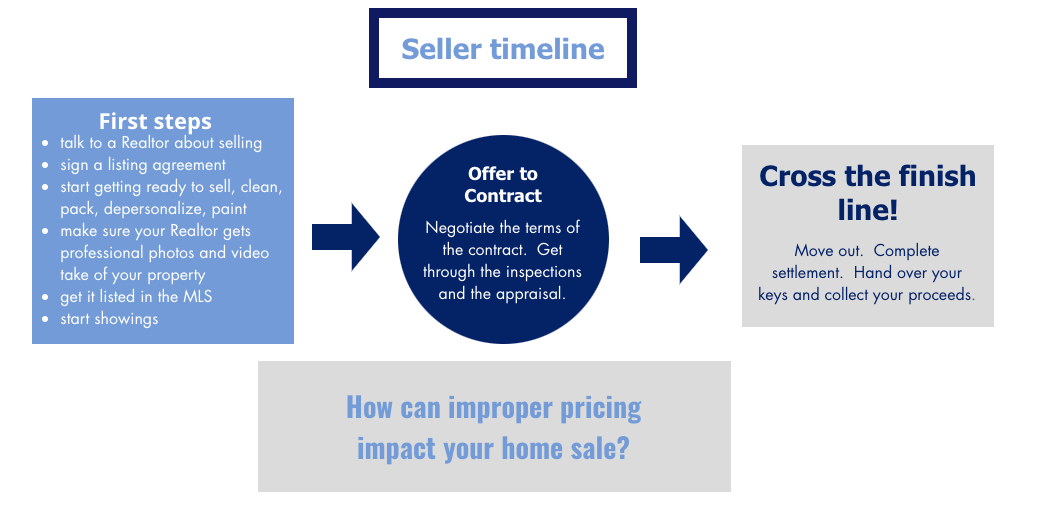 A full-service experience.
With a combination of knowledge, experience, passion and excellent communication, my business has grown each year since I entered my full-time real estate career in 2018. I have earned several designations so that I can effectively guide my clients through their real estate experience. I also earned my Associate Broker's license this year. I love getting to be a trusted part of my clients' real estate experience and to watch their real estate dreams become reality!

Prepare your property for sale in the shortest period possible.

Price your property, based on current market conditions.

Get it sold quickly at the highest price possible.
A Guide to Selling Your Home.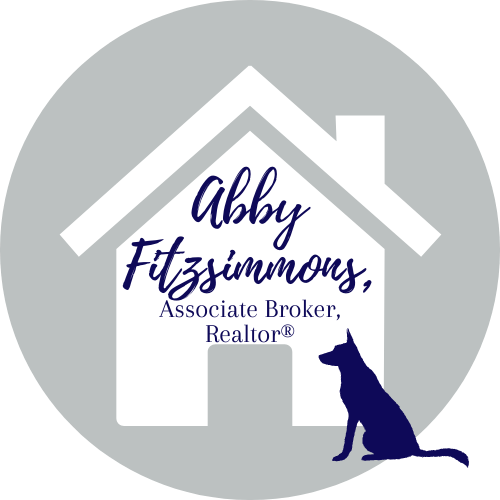 A few of our amazing clients.

"Abby was outstanding to work with during our home buying process. Her attention to detail and will
…
Read More
ingness to go above and beyond expectations allowed us to find our perfect house was truly appreciated. Thanks to Abby, we were able to bring things to closure and prepare to move without worrying about details here in Virginia, allowing us to focus on getting our house in New York packed up. Thank you for everything Abby, you're the best!"
Read Less

"Absolutely fantastic! Quick responses, very professional and extremely helpful."

"Abby was ABSOLUTELY God sent! I contacted her and was able to ask questions and obtain information f
…
Read More
rom her a full 2-3 years before we ever even listed our property with her. She was always responsive, knowledgeable, and patient. When we finally decided to list our property she was there to advise us on everything from staging to a new purchase via a new build. She got us all the way to closing without a hiccup and we could not be more grateful. She is one of the sweetest people I know and she knows her stuff! We officially have a realtor for life! If you were on the fence…look no more, Abby is DEFINITELY your woman!"
Read Less

"It was a pleasure working with Abby Fitzsimmons from Coldwell Banker Elite. We contacted Abby about
…
Read More
18 months prior to listing our home and she never missed an opportunity to check in on us. My husband and I had lived in our home for 29 years, and this would be a first for us! Abby was very informative and answered any questions we had. She really took time to understand special memories for us and knew that it was very emotional decision for us. She gave us great advice on preparing our home, timing of putting on the market and also professional pictures! She was honest and upfront about the sale price we should ask and she was very knowledgeable! She really helped us through the entire process from listing to close. Once on the market it took 2 showings and we received offers from both! We know the new owners will love their new home and the property that came along with it! Abby will be our go to real estate agent for any future home sales or purchases. Thank you for everything Abby!"
Read Less

"Abby was a pleasure to work with. She was very professional, communicative and worked hard to market
…
Read More
our house on all available platforms, including social media. She was responsive to our questions and helped to guide us to a successful sale of our home. We are very grateful to have had Abby on our side during our home sale process."
Read Less

"Abby was fantastic to work with. We were at first just browsing homes until we found the one for us.
…
Read More
She helped every step of the way and didn't pressure us. Any questions we had she got the answer, right away. Any referrals for inspections were fantastic and awesome people to work with. We couldn't ask for a better person to work with worth. Definitely recommend her and will be using her again for both myself in the future and for my relatives!"
Read Less

"Abby was very thorough and professional. She made us feel like family and did more for us than we ev
…
Read More
er expected from a Realtor. We really appreciated how she was on top of things and how she kept us informed every step of the way, especially in this crazy market! Chris and Briana Trevino"
Read Less